industry
Logistics and Shipping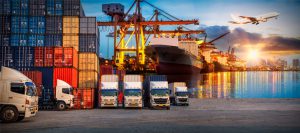 If you are looking for an IT solution for your logistics and shipping business, then you are at right place. We offer full IT solution for your shipping business, which can help you raise revenue and handle business in smart way. How? Let's say you have your own business website, where you have listed all of your business service; using this opportunity customer can have ease of browsing business service using website without visiting any venue! Besides, we provide full business flow management system via application or software. Let's talk more about this.
Let's assume you are into product delivery based service, and then your runner must have to deliver hundreds of products each day with maintaining all documents relate to it neatly. What if an application can handle all of these headaches of document and your runner just have to deliver the product! Yes!
We Diyan Technologies, offer you personalised application service based on your needs, here we offer an application which can help you to store all data base related to shipping and even you track your delivery person status. This way application minimise the headache of maintaining documents, help you to deliver right product at right place and track status feature can help agency and customer to track the delivery person's status! It's a win –win situation for both. What else customer ask for!
Why Diyan Technologies?
Best website for your business
Healthy security and privacy for personalised software and website
Skilled team to provide best service
Industry experts for advise
24*7 assistance with quick query resolution
We never compromise with the quality of our service and always offer you the best solution, which worth your each dim! Get quote today, before your rival does!