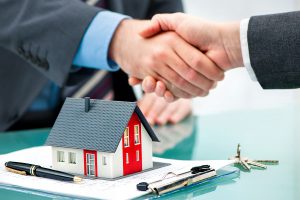 Are you looking to integrate technology into your real estate business to make online presence or generate more revenue smartly! Then surely we are on the same page. These days business person are integrating technology into their business to generate more revenue or perhaps to make online presence easily. Same way now one can also take the advantage of technology to raise the standard of real estate business. How? Let's dig out more!
Well, we at Diyan Technology offer you the best trended website for your real estate business. This website can help you to attract more traffic and raise the standard of your business. Now coming to the main point, how you can stand out of the crowd using technology in real estate business!
Let's consider you are into business of sales in real estate, now here one must be approaching the client by f2f. What if we offer you an application, where all details about your business service will be mentioned and client can browse using that app easily. Yes, this way not only minimises the manual effort but also make the good impression of your business on the client. So basically this way you are offering the right comfort to the client to get involve into your business service and at the other end, it generate more revenue.
Why Diyan Technologies?
Best team of technology experts
Highly skilled programming experts
Best trending featured services
24*7 assistance with quick query resolution
Expert advice from best in industry.
We, at Diyan Technologies never compromise with the quality of work and always offer the best solution based on your requirement. Get your quote today!