industry
Travel And Hospitality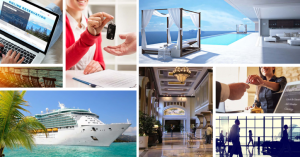 We all love to spend time with our beloved and go for a vacation, but headache of planning a peaceful trip is not that easy. Right! Well, what if all painful panning can be done by just using an application. This way you can not only feel free from painful planning but even you can enjoy vacation purely.
If you are into travel and hospitality business and looking for an application which can offer customer full vacation solution, then you at right place. We offer you travelling and hospitality application personalised to offer service right from selection of places, ticket booking, hotel booking, and vacation spot guide and pickup help. This type of personalised travelling app can help you to raise your business revenue and standard.
Why Diyan Technologies?
Expert team to offer best service
Best Personalised application service
Expert developers
Right advice based on you requirements
24*7 assistance and quick query resolution
24*7 assistance with quick query resolution
We at Diyan Technologies, never compromise with the quality of work and always offer the best solution which worth each dim spent. Get your quote today, before your rival does!